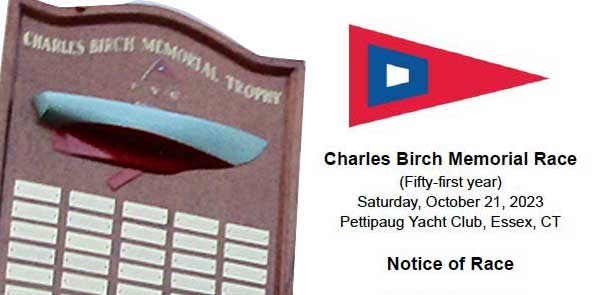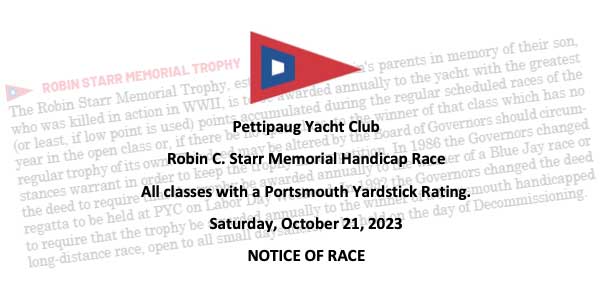 The Pettipaug Yacht Club has an extensive sail racing program starting each season on the day of the club's Commissioning in mid-May through Decommissioning in late October.

2023 PYC ONE DESIGN SERIES will begin in May. The "SERIES" will be comprised of five race days held on Saturdays from May-August. Depending on wind and weather, there will at least 4 races held on each of the five race days. Open to the fleets listed with three boats or more of the same class. Race Committee follows US Sailing Association (USSA) class rules, or more of the same class. The One Design Team is still meeting to provide safe, fun and interesting racing for this season.

Dates: May 27, June 24, July 22, August 5 and August 19
Pre-registration is required
Times: Skipper's meeting on the PYC Deck at 12 noon
START: Promptly at 1 p.m.
Post-Race Party to follow race
Post-Race Results: Posted and announced at post-race party
Please contact one of the following Fleet Captains for more information and sign-up.





Lasers: Laura Nunno drlnunno@sbcglobal.net
Blue Jays: Sandy Sanstrom wsanstrom@comcast.net
Scows: Amy Walsh mcfleet99@gmail.com
Sunfish: Sarah DuBois sarahsails1@gmail.com
JY 15: Peter Charbonnier pcharbonnier22@gmail.com
Miscellaneous Fleet*: Kathryn Ryan kmryan1995@gmail.com
*Comprised of one of a kind, no handicapping, will be scored 1, 2, 3

PYC Race Co-Chairman:
• Brian Donahue bpdonohue@gmail.com
• Dick Hutchinson hutchRIA@RCN.com


Other races during the season:
The Commodore, Mid-Summer, and Robin Starr Handicap Races are open to a variety of centerboard sailboats, sailing a longer, single course. The top three places are awarded based on the Portsmouth Handicap System. The Hawkins Race is an annual match-up with PYC and Essex Yacht Club in Ideal 18s. The Birch Memorial Race is a handicap race with large, cruising sailboats (20' - 40') running in the main channel of the Connecticut River.